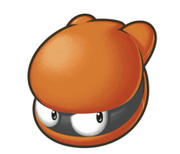 Moe is a clam from the Starfy series. He is best friends with Starfy and goes on adventures with him. He is sometimes very short tempered and is in love with Ruby.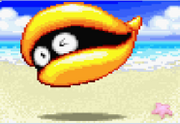 Moe also is Rivals with A Conch Whelk, named
Konk
. They often fight over
Ruby
's attention. They are often seen glaring daggers at each other.