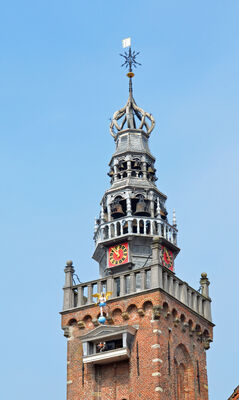 Melody Tower is the only Carillon Tower in Dreamland. (Pufftop Palace does not count, since their clock tower contains only twelve bells, while Melody Tower contains 37 bells.)
This Carillon Tower is also a museum, and a clock tower, and sounds the four quarters on its rank of 37 antique bells.
There is an automaton of a trumpeter and jousting knights, that activate when the hour strike sounds.
The mechanisms for the clock and carillon are currently undergoing a complete restoration and the tower is to receive a brand new set of bells sometime in the beginning of 2017.
The antique bells will be put on permanent display in the museum.